Angst besto av/consisted of:
Anders -drums
Otto - bass
Arne - guitar
Hasse - vocals
Frykt/Dumhetens disipler
flexi 7" (Rock Furore RF nr 13 RFFS 009/1991)
*Kom som bilag i Rock Furore #13. Finnes i svart og gul versjon
*Came free with norwegian rock paper Rock Furore #13 1991. Black and yellow flexi.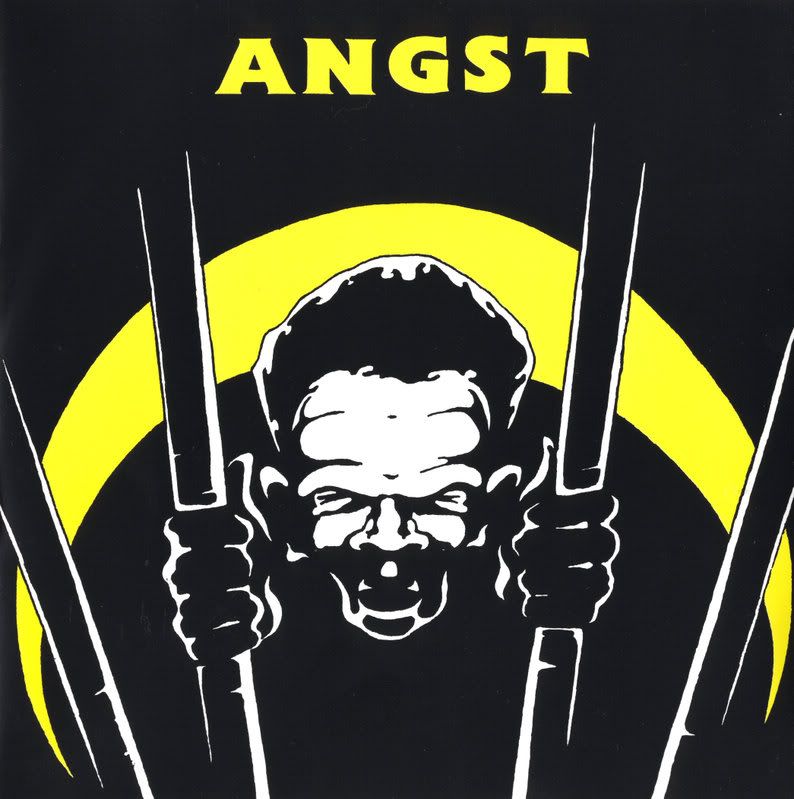 4 song
7" (Heart First Records Beat 010,5/Fangst Records)
This:På den andre sida/En stille død
That: En dag/Den siste
*Finnes på svart og gul transparent vinyl. Med textvedlegg
* On black and yellow seethrough vinyl. With textinsert
Split
7" m/ Idora (Jpn) (Heart First Records beat 012/1992)
A låter/tracks:Ingen vei tilbake/Fanga
*På svart og blå transparent vinyl. Med flere innlegg
*On black and blue seethrough vinyl. Several inserts
Makt rår!
(Snack Ohm Tapes sot-XXX/1993)
A:låter/tracks:Isolat/I lovens navn
WHISPERS Compilation
2xLp + 7"(Skuld Releases skuld 032/1997)
A låt/track: Nittiåra
Norge Hardcore History
tape(TAHK IIYHK june 2004)
B låter/tracks: I lovens navn/Ingen vei tilbake
Heart First Records
Snack Ohm Tapes
Skuld Records